Irrigation Services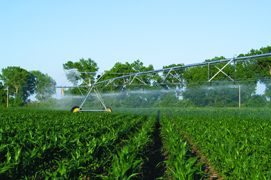 Al Noaimi Agriculture & Irrigation Services applies the best science and engineering, to deliver the best solution to suit your irrigation needs. We specialize in quality, efficient, custom residential and commercial irrigation systems installation and maintenance.
Design
Construction
Maintenance
Irrigation Systems
N.A.I.S. installs and maintain irrigation systems for major roads, recreation facilities, hotels, sport clubs, private gardens and public parks. N.A.I.S. is not only providing top quality, water efficient irrigation systems but also the effective management of your outdoor watering needs.
Our team installs sophisticated irrigation pump stations, control panels, main and secondary irrigation networks and completely automated and computerized central control systems. Besides, our staff regularly attend training seminars, in order to continue their professional development.